Board Members & Officers
Board Chair Emeriti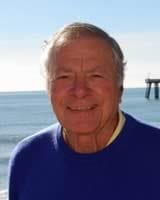 William Thomas, EDD
Co-Founder
San Clemente, CA
Bill was an active member of the San Clemente Beaches, Parks & Recreation Commission, Friends of San Clemente Foundation, and other community groups. With his name on the City's Wall of Recognition for numerous volunteer services, he was also honored as Citizen of the Year by the Chamber of Commerce and Volunteer of the Year by the City. He is a former college dean and chancellor, serving as an administrator and faculty member for such institutions as UCLA; CalState Northridge, Los Angeles, and Dominguez Hills; and Johnston College. He also taught English at Saddleback College. Prior to entering academic life, he was active in television and theatre, both in the U.S. and Europe.
Don Glasgow
Co-Founder
San Clemente, CA
Don completed a long career as a senior executive in the department store and special store retailing with focus on merchandising, marketing and sales promotion. He was President of May Company in Cleveland, Associated Dry Goods in New York, and Barker Bros. Furniture in Los Angeles. He owned and operated a Minuteman Press printing and copy franchise for ten years. He is past President of the Corona del Mar Chamber of Commerce and Co-founder and Chairman of the Corona del Mar Business Improvement District. He has been awarded the San Clemente Community Volunteer of the Year twice and has led numerous events for the San Clemente Friends of Beaches, Parks and Recreation Foundation. Don is co-founder of Courtney's SandCastle Charitable Foundation, volunteer to Habitat for Humanity, Fish for Life, and a volunteer for Camp Pendleton Marines Support.
Lori Donchak
Co-Founder
San Clemente, CA
Lori is committed to community and youth and has been involved with Courtney's SandCastle universal playground since 2006. She has deep roots in the St. Margaret's Episcopal School community in San Juan Capistrano, having recently retired from teaching middle school English there. Lori is a board member of the South Coast Boys & Girls Club. She is a former San Clemente mayor and is completing her second term on the San Clemente City Council. She is a member of the Orange County Library committee. Academic credentials include an MBA from Northwestern University (1980), a B.S. in Linguistics and Education from Northwestern University (1977) and an urban planning credential from Harvard University (2005).
Jim Nielsen
Co-Founder & Treasurer
San Clemente, CA
Jim is a retired federal law enforcement agent. Upon retiring, he ran a successful forensic accounting and investigations business. He has been declared an expert witness in both federal and state court relative to investigative accounting. More recently, he has devoted his life to his family and to his five grandchildren. He is active in the area of recreation in San Clemente and is Treasurer of both the Courtney's SandCastle Charitable Foundation and the Friends of San Clemente Beaches Parks and Recreation Foundation. He is also bookkeeper for the San Clemente Ocean Festival. He has been intimately involved in the recent opening of the Vista Hermosa Sports Park and Phase I of Courtney's SandCastle universal access playground.
Advisors to the Board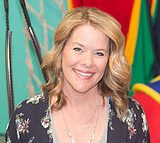 Betsy Aasland
San Clemente, CA
Betsy is a pediatric occupational therapist with over 20 years experience working with children and their families. She started Beach Kids Therapy Center after recognizing the need for a family-centered pediatric therapy clinic in South Orange County. Her holistic approach to the health and well-being of children is at the heart of her work. Through Beach Kids, Betsy is committed to supporting and educating families in an environment that is safe, inviting and nurturing.
Veronica Hoggatt
San Clemente, CA
Veronica Hoggatt is the Practice Relations Coordinator at OC Oral Surgery where she has worked for over 23 years. Her outgoing personality makes this the perfect job for her. She grew up in San Clemente, where she still lives with her husband and two sons. She keeps busy outside of the office volunteering with PTA, going to the beach, reading, and bargain shopping.